We spotted this place on the outskirts of Carson City pretty much right away. I actually shrieked, 'Giant metal chickens!' when I saw them. Unfortunately the place was closed, the guy has a sign that says 'Antiques and Feed' so we'll be going back for sure.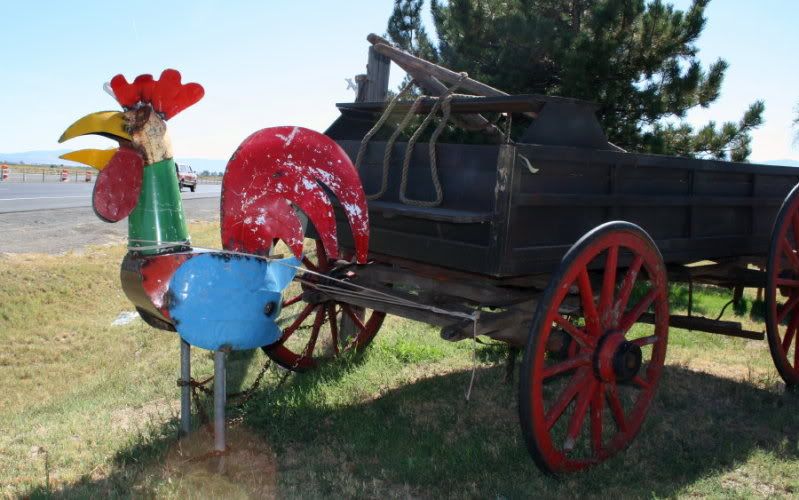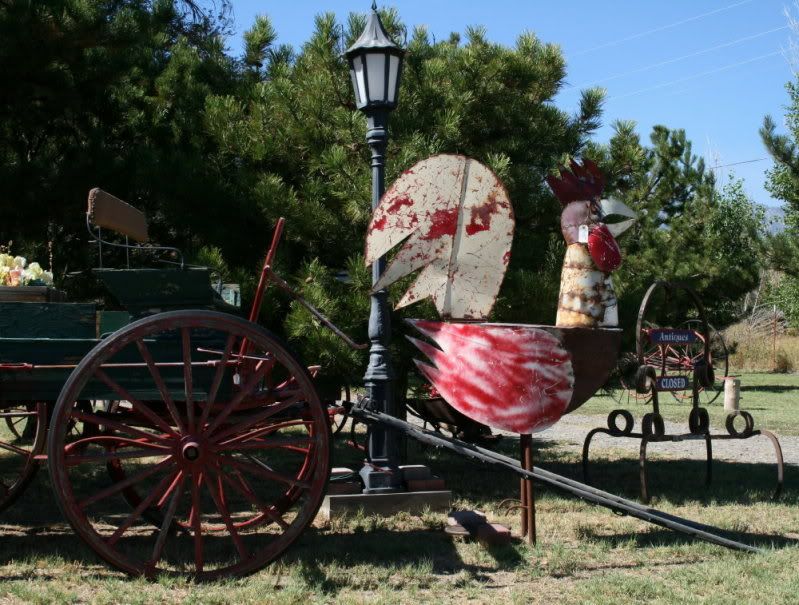 The fact that they are hitched to wagons really sells it. This one is my favorite, I think.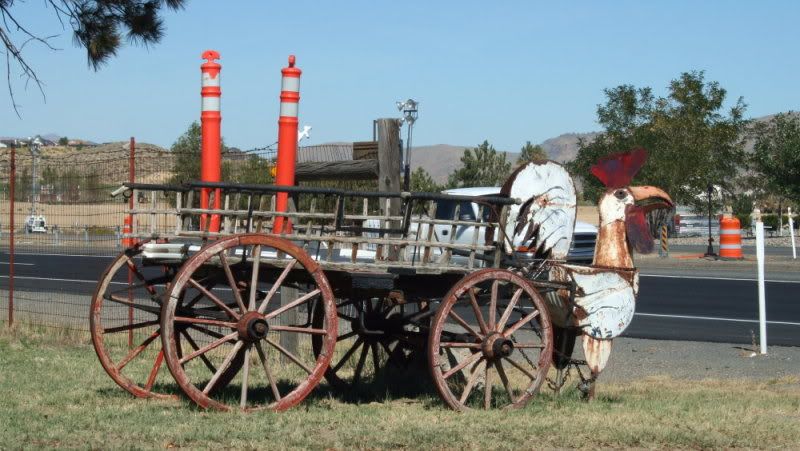 Giant Metal Terror Chickens for Halloween would be perfect.